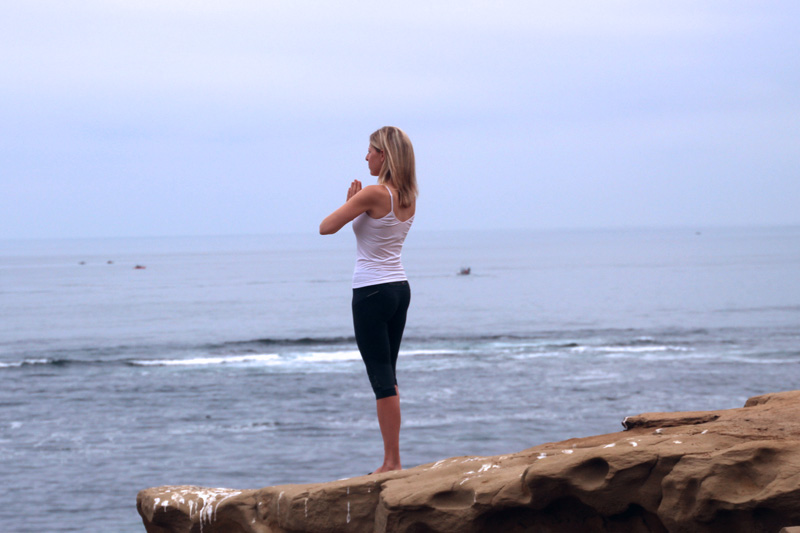 About Jessica
Jessica first came to yoga during college. Looking for ways to supplement her fitness routine, the rigorous, more athletic practice of Ashtanga-style yoga immediately drew her in. Over time, Jessica came to understand and appreciate the deeper connection that yoga offered between thought and action – mind and body, and the practice became a seamless part of her everyday life. In the years following, she studied pre-natal yoga and yoga for babies after the birth of her children. But it was an unexpected, life-interrupting health challenge that proved to Jessica that yoga and meditation provide a powerful foundation for healing. Incorporating the practices allowed her to endure treatment, physically and emotionally, and to regain strength for a complete recovery and pathway into triathlon.
Today, Jessica is passionate about sharing her love of yoga with new students and experienced practitioners alike. It is her goal to help people discover the strength and energy they have within themselves to move through life with greater health, ease and joy. An RYT-200 certified instructor, Jessica specializes in vinyasa flow classes that incorporate breath work and movement to build strength, flexibility, balance and greater mind-body awareness. As an athlete, she is particularly focused on offering a practice that helps build endurance and resilience to injury. And as a mom to two active boys, she also offers classes and workshops for tweens, teens and families to provide kids (and their parents) the tools to manage stress and anxiety and to gain confidence and connection with mindfulness and yoga.
Close to her heart, Jessica is also a y4c (yoga4cancer) certified instructor, trained to work with oncology patients going through cancer treatment and recovery. This scientifically-rooted methodology offers a supportive practice to help strengthen the immune system, reduce the impact of treatment-related side effects, and balance the mind when we need it most.
Above all, Jessica is committed to creating a space and environment for people of all ages and walks of life to come to the mat and be who they are – raw, real and unfiltered – to let the practice help take them where they need or want to be.
Training & Certification


LYT Hip Anatomy & Therapeutics

LYT Spine Anatomy & Mobility

LYT Adjustments & Manual Release