Private Yoga for Individuals & Teams
Investing in your health is one of the most valuable things you can do
Through a private yoga session or series, you get to focus on you – your health, your movement, your body, your mind. Whether you are new to yoga or a longtime student, this is the chance to build a practice that works for you when you need it.
Who benefits from private sessions?
Athletes and weekend warriors looking to strengthen their mobility, adaptability and resilience to injury in their sport
Cancer patients and thrivers rebuilding and supporting their health through movement that positively impacts body and mind
Moms, dads, and workday warriors on the run who need focused self-care on their schedule to improve the way the way they feel and move and their energy levels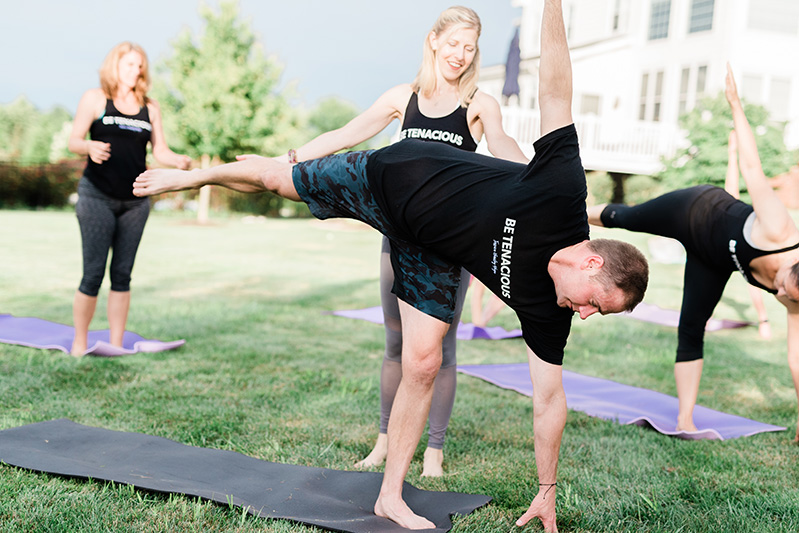 Jess' classes are not only transformational to mind, body and spirit, but they are addictive. I have woken up abdominal muscles, I never even knew existed, after being a high performing athlete my entire life. Her explanations, and variations keep it interesting, informative and fun. ~ Allie
How it works
During your first session, we explore your movement goals to develop a customized practice tailored to your body, your lifestyle, and your schedule. We'll work through poses to identify areas that yoga will be most beneficial to you and outline practices you can do on your own to continue to see growth outside of our time together.
Sessions can be scheduled online on Zoom or in person in the Baltimore area.
Sessions run 60-75 minutes.
Not Sure? Let's Talk!
Making a decision to invest your time and money is important. Schedule a time for us to connect to discuss your goals and needs and determine if we're a good match.